Ross Valley School District
Where Community Inspires Unlimited Possibilities!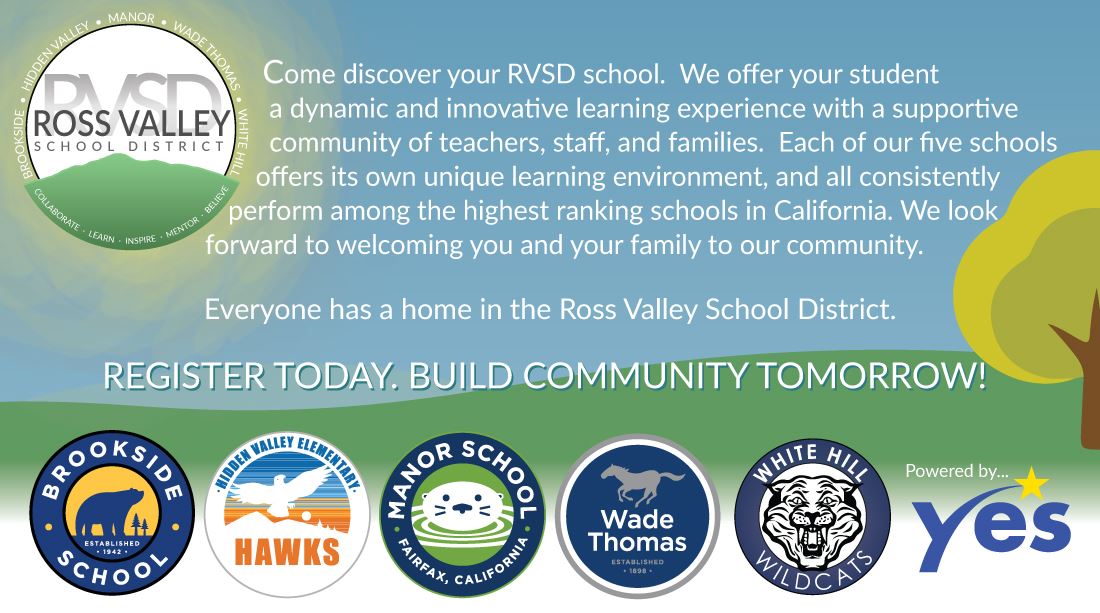 New Student Registration Information
Dear Ross Valley Families,

Welcome to the Ross Valley School District! We are pleased you have chosen Ross Valley to provide your child/ren's education and where community inspires infinite possibilities.

This is the time of year when planning begins for the next school year. We are currently building our school-wide master schedules and staffing needs for next year.

We are currently accepting registrations for the 2021-22 school year. Online Registration for 2022-23 begins on Monday, Janurary 10, 2022 and In Person Registration opens Wednesday, February 2, 2022.

If you have a child currently attending school in the Ross Valley School District, there is no need to re-register him/her for a new school year. Only students who are not currently attending a school in the District are required to register.