Ross Valley School District
Where Community Inspires Unlimited Possibilities!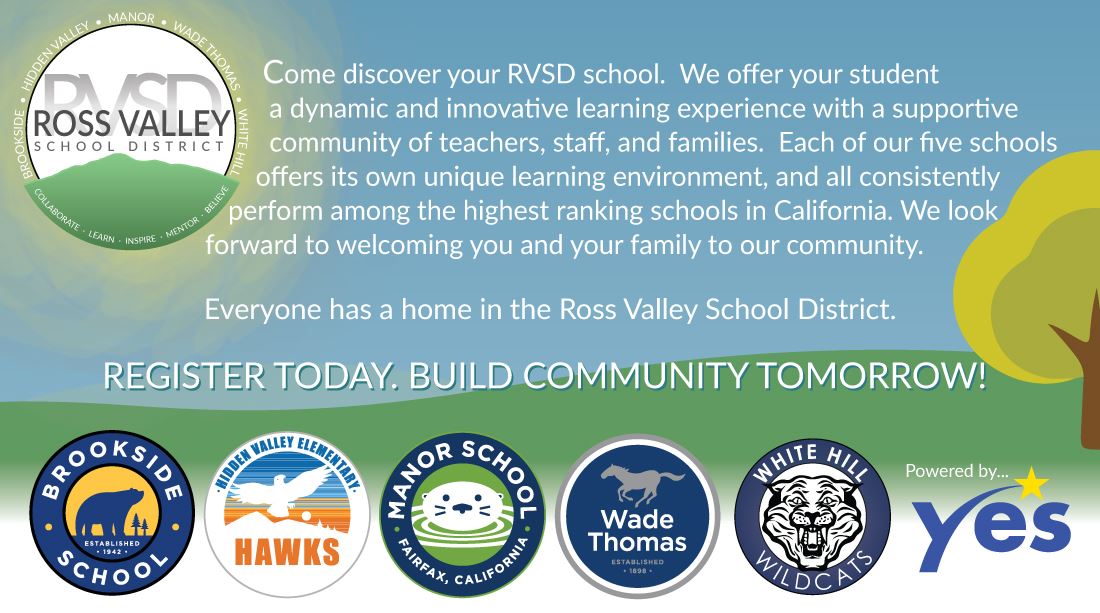 New Student Registration Information
Dear Ross Valley Families,

Looking for a TK-8th grade school in Fairfax and/or San Anselmo? Welcome to the Ross Valley School District! We are pleased you have chosen Ross Valley to provide your child/ren's education and where community inspires infinite possibilities.

This is the time of year when planning begins for the next school year. We are currently building our school-wide master schedules and staffing needs for next year.

We are currently accepting registrations for the 2022-23 school year. Please note that school offices will be closed for summer break on June16, 2022 White Hill will re-open on July 29th and elementary sites will re-open on August 3rd.

If you have a child currently attending school in the Ross Valley School District, there is no need to re-register him/her for a new school year. Only students who are not currently attending a school in the District are required to register.

SCHOOL OFFICES WILL BE CLOSED STARTING JUNE 16, 2022. WHITE HILL WILL RE-OPEN ON JULY 29th AND ELEMENTARY SITES WILL RE-OPEN ON AUGUST 3rd, 2022.